For any industry to be successful, it must be committed to the development of youth and initiatives they undertake which contribute to the social, economic and technological growth. The long-term success of nuclear technology requires that the industry assemble the right talent. Thus, youth leadership empowerment programmes are essential for the survival of nuclear technology in order to achieve the 2030 Agenda for Sustainable Development Goal 9 that recognises the centrality of inclusive and sustainable industrialisation for development.
任何一个行业要想取得成功,就必须致力于青年人的发展以及他们所采取的有助于社会、经济和技术增长的举措。核技术的长期成功需要核工业界聚集合适的人才。因此在《2030年可持续发展议程》的目标9中,包容性和可持续工业化对发展的重要性被着重强调。为了实现这一目标,增强青年领导力的方案至关重要,甚至关乎核技术的生存。
If one types the word 'leadership' on the internet search engine, they will find over a million results on what defines a leader and what exactly it means to be a leader. Moreover, there are many quotes and articles that explain leadership to young people and the need for governments to partner with different organisations in order to nurture leadership skills in young people. However, among others, the nuclear industry, is still facing a challenge of youth integration into key strategic leadership roles.
如果一个人在互联网搜索引擎上输入"领导力"一词,他们会找到超过数百万条关于领导者定义以及成为一个领导者意味着什么的搜索结果。此外,还有许多引文和文章向年轻人解释领导力,以及政府与不同的组织合作,以培养年轻人领袖技能的需求。对于核工业来说,其尤其面临着青年融入关键战略领导角色的挑战。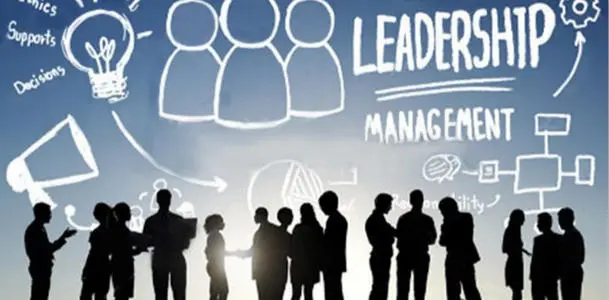 The industry is fortunate to have associations such as Young Generations in Nuclear (YGNs) which exist in many different continents across the globe. The main focus of YGNs is to support and nurture young people within the nuclear sector into becoming future leaders who can help countries maximise the benefits of nuclear science and technology. They are dedicated to serving as a representative and advocate of the voices and interests of youth within the nuclear sector to the relevant decision-making and affiliated organisations.
幸运的是,该行业有许多协会,如遍布全球的组织YGNs。YGNs的主要的业务聚焦在支持和培养核领域的年轻人成为未来的领导者,帮助各国最大限度地利用核科学和技术。他们致力于作为核科学及技术领域内青年的代表和利益倡导者,向相关决策机构和附属机构表达意见和利益需求。
Undoubtedly, the main approach that must be used by nuclear sector in order to prepare for future challenges is engaging youth through YGNs. Big organisations in the nuclear sector are ought to work with youth because in doing so, everybody gains. In the same breath, members of YGNs should show commitment and willingness into becoming agents of positive change who are passionate about communicating the role of nuclear in the socio-economic development.
毫无疑问,为了应对未来的挑战,核科学及技术领域必须采取的主要方式是让青年通过YGNs参与到核领域的相关工作中来。核领域的大型组织应该与年轻人合作,这样对于双方来说都是互惠互利的。同样,YGNs的成员应表现出承诺和意愿,成为积极变革的推动者,并致力于宣传核能在社会经济发展中的作用。
When we tailor make this conversation for a specific continent, as an African, I am cognizant of the need for faster socio-economic development of our continent and the importance of achieving the African Union's Sustainable Development Goals (SDGs) and Africa's Agenda 2063.
我们此次的对话针对的是非洲大陆,作为一个非洲人,我认识到我们大陆需要更快的社会和经济发展,以及实现非洲联盟可持续发展目标和非洲2063议程的重要性。
According to the World Bank, youths account for 60% of all of Africa's unemployment. In North Africa, the youth unemployment rate is 25% but is even greater in South Africa, the Republic of the Congo, Senegal, and Botswana among others. Africa has the largest population of young people in the world, with 200 million people aged between 15 and 24.
据世界银行统计,青年占非洲失业人口的60%。在北非,青年失业率为25%,甚至在南非、刚果共和国、塞内加尔和博茨瓦纳等国,青年的失业率更高。非洲是世界上青年人口最多的国家,有2亿15至24岁的年轻人。
However, a number of African governments have made some efforts to match words with action. For example, South Africa recently developed the Youth Strategy for the energy sector which specifies that youth unemployment rate in country decreased from 58.20 percent in the third quarter to 58.10 percent in the fourth quarter of 2019. Also, Ghana created a national youth service and empowerment programmes to equip college graduates with requisite skills and help them find jobs. Zambia convened the National Youth Forum which aims to provide an opportunity for the Government, stakeholders and youth to review the 2015 National Youth Policy and its Plan of Action. With all these attempts by our governments, the nuclear organisations, through YGNs should assist by constantly implementing strategies that focus on the development of young people.
一些非洲国家政府为已经做出了一些实际行动。例如,南非最近制定了能源部门的青年战略并初见成效,该国青年失业率从第三季度的58.20%下降到2019年第四季度的58.10%。此外,加纳设立了一个全国青年服务和赋权方案,为大学毕业生提供必要的技能,帮助他们找到工作。赞比亚召开了全国青年论坛,旨在为政府、利益攸关方和青年劳动力提供一个共同复盘2015年国家青年政策及执行计划的机会。在我们各国政府的所有这些努力下,核领域相关组织应通过YGNs不断实施注重青年人发展的战略,以此提供帮助。
YGNs have been actively championing the interests of young professionals in the nuclear sector by practically providing a pool of dedicated practitioners in the entire nuclear value chain in their respective countries. They have been ardent advocate for youth skills development, preservation and propagation of nuclear knowledge, expertise and its application.
YGNs一直在积极维护核领域年轻从业人员的利益,其为来自不同国家核工业产业链中的从业人员提供了一个相互交流的人才池。他们一直积极倡导青年技能发展、核科学专门知识及其应用的保存和传播。
Integration of young people into key strategic leadership roles is essential for sustainable economic development and the survival of the nuclear industry. It is important for organisations to work with YGNs to develop strategies that recommend interventions to advance youth mainstreaming, empowerment and development in the sector. When young people are trained as leaders of tomorrow and contribute to senior leadership decisions, the development and sustainability of nuclear industry is pushed forward.
将年轻人纳入关键的战略领导角色,对于可持续的经济发展和核工业的生存至关重要。各组织应重视与YGNs的合作,并一起制定可促进青年主流化、增强能力以及促进该部门发展的战略。当年轻人被培养成为未来的领导者,并为高层领导决策作出贡献时,核工业的发展和可持续性就会得到推进。
About the author
Princess Mthombeni is a South African female with more than 13 years of experience in the nuclear industry where she focuses in Communication & Stakeholder Relations. She currently works at the Department of Mineral Resources and Energy (DMRE) as a Nuclear Stakeholder Management Advisor where one of her key performance areas is reinforcing the communication and awareness-raising initiatives to address the lack of information and knowledge that persists around nuclear energy in South Africa.
Princess Mthombeni女士在核工业领域拥有超过13年的经验,她专注于行业交流以及投资等相关问题。她目前在矿产资源和能源部(DMRE)工作,担任核能投资管理顾问,她的主要工作领域是加强沟通和决策层的创新,以解决南非在核能方面持续存在的信息及知识匮乏问题。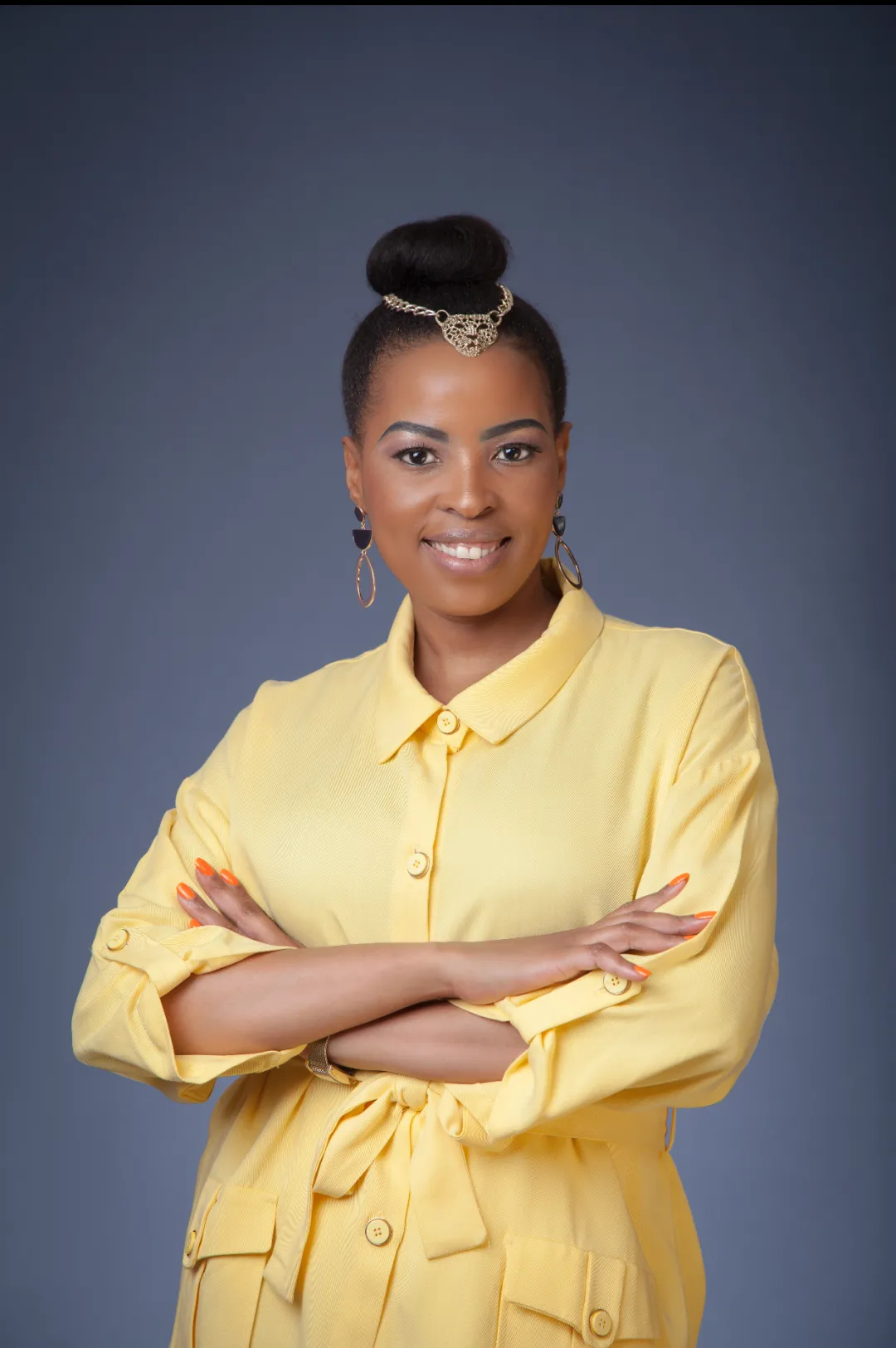 Princess has consulted and coordinated technical meetings and conferences for international organizations including the International Atomic Energy Agency (IAEA). Amongst other things, she is also in charge of development and implementation of the African Young Generation in Nuclear (AYGN) communication strategy.
Princess为包括国际原子能机构在内的国际组织磋商并协调了技术会议。除此之外,她还负责制定和执行AYGN的交流沟通策略的工作。
She graduated with Bachelor of Philosophy (BPhil) Honours in Marketing Management from the Graduate School of Marketing (IMM).
她毕业于市场营销研究院(IMM),并获得了营销管理的哲学学士学位(BPhil)。
Writer: Princess Mthombeni, 
          ( Head of Communication of AYGN)
Editor: Priscilla Oforiwaa
Designers: Zhang Chao& Zhang Jing
Translation : Zhang Chao